Warranty


Limited Lifetime Warranty on all Windows.

Price Match Guarantee
110% Best Price Match Guarantee. Quote must be correct within 30 days & it has to be equal quality & or same product.
It is on a sole discretion of WindowMedics to grant Price Match.
What's in the Price?
The dollar value indicators ($, $$, $$$) represent an estimated base model and do not include upgrade options, accessories, installation, taxes or delivery.
Specifications of options and accessories are subject to change.
Prices are independently determined by your local Window Medics dealer.
Selecting appropriate Window Medics products is the sole responsibility of the architect, building owner and/or contractor.
Please contact your local Window Medics dealer to receive an accurate quote.
Tilt and Turn Wood Window
REQUEST A CONSULTATION
Fenêtre Oscillo-Battante en Bois pour Créer une Ambiance Élégante
Window Medics est un excellent fournisseur de fenêtres pour servir les propriétaires du Canada et des États-Unis depuis une décennie. Nous fournissons des fenêtres oscillo-battantes en bois de qualité supérieure qui permettent le meilleur en termes d'efficacité de sécurité et d'énergie. Toutes nos fenêtres sont fabriquées selon les normes les plus élevées et sont livrées avec une garantie complète. Explorez notre gamme de fenêtres en bois pour sélectionner l'option parfaite selon vos exigences et votre budget.
Types de fenêtres en bois
Pin
Acajou
Bois apprêté
Cerise
Chêne blanc
Douglas
Finition intérieure peinte
Cedro Macho
La Différence des Fenêtres en Bois de Window Medics:
Matériel robuste et durable.
Vitrage Warmedge.
Châssis en bois 1¾".
Cadre structurel de 45/ 8" (naturel) – 5¾ " (aluminium).
Pin jointé pour peinture facile.
Fabriqué à partir de bois traité, cristallisé et séché en usine.
Vitre haute performance.
Extrusion en aluminium (disponible en plusieurs couleurs).
Choix quasi illimité de grilles et modèles SDL.
Extension de chambranle (jamb) installé en usine.
Screen en bois.
Pin non-jointé pour teinture facile.
Mécanisme de verrouillage multipoint.
Combinant la chaleur et la beauté du bois avec un côté extérieur sans entretien, nos fenêtres en bois sont extrêmement populaires au Canada ainsi qu'aux États-Unis.
Besoin d'informations?
Pour plus d'informations sur nos fenêtres, n'hésitez pas à nous contacter au 1-888-329-7116 (sans frais).
Glass Type
Caming Finish
Brass
Copper
Patina
Polished Zinc
Satin Nicke
Energy Efficient
LoE
LoE-366
LoE-EC
Textured
Aquatex
Glue Chip
Autumn
Cross Reed
Delta Frost
Obscure
Rain
Reed
Sandblasted
Seedy Reamy
Sycamore
Tinted
Azurlite
Bronze Reflective
Bronze
Clear
Gray Reflective
Gray
Graylite
Green
Grilles
Configuration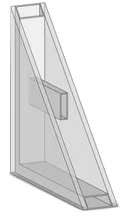 Grill Flat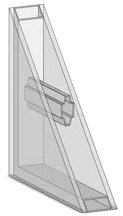 Grill Georgian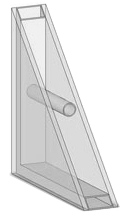 Grill Pencil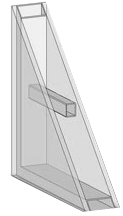 Grill Squarepencil
Pattern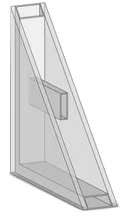 Grill Flat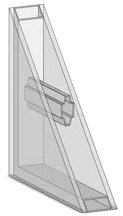 Grill Georgian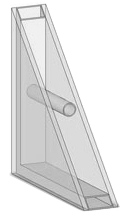 Grill Pencil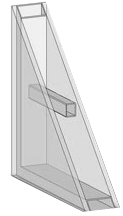 Grill Squarepencil
Hardware

Brown Handle

OP HW Brass

OP HW Brushed Chrome

OP HW Chrome

OP HW Matte Black

White Handle