Warranty


Limited Lifetime Warranty on all Windows.

Price Match Guarantee
110% Best Price Match Guarantee. Quote must be correct within 30 days & it has to be equal quality & or same product.
It is on a sole discretion of WindowMedics to grant Price Match.
What's in the Price?
The dollar value indicators ($, $$, $$$) represent an estimated base model and do not include upgrade options, accessories, installation, taxes or delivery.
Specifications of options and accessories are subject to change.
Prices are independently determined by your local Window Medics dealer.
Selecting appropriate Window Medics products is the sole responsibility of the architect, building owner and/or contractor.
Please contact your local Window Medics dealer to receive an accurate quote.
Tilt and Turn Vinyl Window
REQUEST A CONSULTATION
Fenêtre oscillo-battante en vinyle pour les propriétés résidentielles et commerciales
Window Medics fournit des services d'experts pour l'installation et le remplacement de fenêtres standard et personnalisées, y compris les fenêtres oscillo-battantes en vinyle, partout au Canada et aux États-Unis. Notre fenêtre de vinyle de faible entretien s'ouvre vers l'intérieur pour vous aider à profiter d'une meilleure vue et assurer un nettoyage facile. Ces fenêtres sont superbes avec des verrouillages multipoints et serrures pour assurer la sécurité totale. Construites avec des matériaux de qualité, ces fenêtres ne rouillent pas, ne pourrie pas, entre autre.
La différence Window Medics
extrusion multi chambré pour l'intégrité structurelle à long terme, un minimum de perte de chaleur et réduire le bruit extérieur.
Triple coupe-froid qui empêche la pénétration de l'eau et de l'air.
Verrouillage multipoints pour une sécurité optimale et étanchéité complète.
Charnières faciles à nettoyer et châssis de déplacement pour faciliter le nettoyage de l'intérieur de la maison.
Serrures pour une meilleure sécurité ainsi que performances maximales contre l'air et l'eau.
Dimensions jusqu'à 60 x 84 pouces.
Matériel en option, y compris votre choix de styles de poignées et de finitions, des screens, des serrures, etc.
Châssis facultatif pour aspect bois sans l'entretien.
Certifié CSA.
Homologué ENERY STAR.
Besoin d'informations?
Pour plus d'informations sur nos fenêtres, n'hésitez pas à nous contacter au 1-888-329-7116 (sans frais).
Glass Type
Caming Finish
Brass
Copper
Patina
Polished Zinc
Satin Nicke
Energy Efficient
LoE
LoE-366
LoE-EC
Textured
Aquatex
Glue Chip
Autumn
Cross Reed
Delta Frost
Obscure
Rain
Reed
Sandblasted
Seedy Reamy
Sycamore
Tinted
Azurlite
Bronze Reflective
Bronze
Clear
Gray Reflective
Gray
Graylite
Green
Grilles
Configuration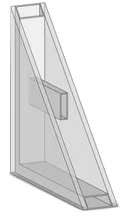 Grill Flat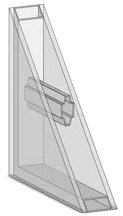 Grill Georgian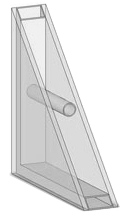 Grill Pencil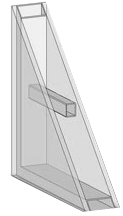 Grill Squarepencil
Pattern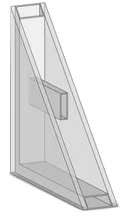 Grill Flat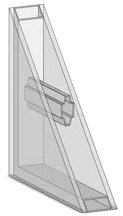 Grill Georgian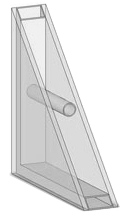 Grill Pencil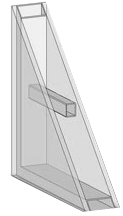 Grill Squarepencil
Hardware

Brown Handle

OP HW Brass

OP HW Brushed Chrome

OP HW Chrome

OP HW Matte Black

White Handle