Warranty


Limited Lifetime Warranty on all Windows.

Price Match Guarantee
110% Best Price Match Guarantee. Quote must be correct within 30 days & it has to be equal quality & or same product.
It is on a sole discretion of WindowMedics to grant Price Match.
What's in the Price?
The dollar value indicators ($, $$, $$$) represent an estimated base model and do not include upgrade options, accessories, installation, taxes or delivery.
Specifications of options and accessories are subject to change.
Prices are independently determined by your local Window Medics dealer.
Selecting appropriate Window Medics products is the sole responsibility of the architect, building owner and/or contractor.
Please contact your local Window Medics dealer to receive an accurate quote.
Tilt and Turn Fiberglass Window
REQUEST A CONSULTATION
Fenêtre Oscillo-Battante en Fibre de verre pour Ajouter au charme de votre propriété
De haute qualité, une durabilité exceptionnelle et un style incomparable – c'est la fenêtre en fibre de verre de Window Medics! Permettant le nec plus ultra en termes de beauté, de force et d'efficacité énergétique, nos fenêtres en fibre de verre viennent dans une vaste gamme de styles populaires.
Alors que d'autres fenêtres peuvent se fissurer, casser ou se tordre avec le temps, nos fenêtres en fibre de verre restent solides et fonctionnent exceptionnellement bien sous beaucoup de stress, sans montrer aucun signe d'usure.
Certaines des caractéristiques de la fenêtre en fibre de verre:
Cadre tubulaire en fibre de verre.
Montant latéral extrêmement fort pour une plus grande rigidité.
Joints haute performance.
Joint d'étanchéité double y compris le système "de style compression".
Les grandes unités d'ouverture "de style magnum".
Options de couleurs.
Homologué Energy Star.
Certifié CSA.
Besoin d'informations?
Pour plus d'informations sur nos fenêtres, n'hésitez pas à nous contacter au 1-888-329-7116 (sans frais).
Glass Type
Caming Finish
Brass
Copper
Patina
Polished Zinc
Satin Nicke
Energy Efficient
LoE
LoE-366
LoE-EC
Textured
Aquatex
Glue Chip
Autumn
Cross Reed
Delta Frost
Obscure
Rain
Reed
Sandblasted
Seedy Reamy
Sycamore
Tinted
Azurlite
Bronze Reflective
Bronze
Clear
Gray Reflective
Gray
Graylite
Green
Grilles
Configuration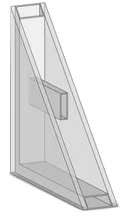 Grill Flat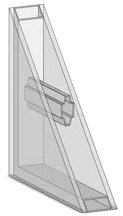 Grill Georgian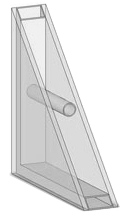 Grill Pencil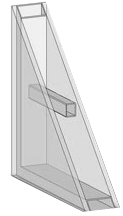 Grill Squarepencil
Pattern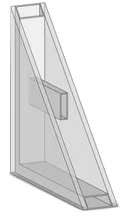 Grill Flat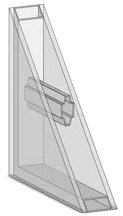 Grill Georgian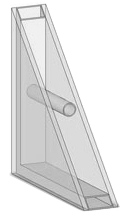 Grill Pencil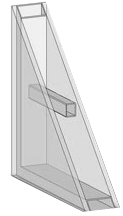 Grill Squarepencil
Hardware

Brown Handle

OP HW Brass

OP HW Brushed Chrome

OP HW Chrome

OP HW Matte Black

White Handle