Warranty


Limited Lifetime Warranty on all Windows.

Price Match Guarantee
110% Best Price Match Guarantee. Quote must be correct within 30 days & it has to be equal quality & or same product.
It is on a sole discretion of WindowMedics to grant Price Match.
What's in the Price?
The dollar value indicators ($, $$, $$$) represent an estimated base model and do not include upgrade options, accessories, installation, taxes or delivery.
Specifications of options and accessories are subject to change.
Prices are independently determined by your local Window Medics dealer.
Selecting appropriate Window Medics products is the sole responsibility of the architect, building owner and/or contractor.
Please contact your local Window Medics dealer to receive an accurate quote.
REQUEST A CONSULTATION
Premium Garden Fiberglass Window for that Perfect Greenhouse Effect
Window Medics offers garden fiberglass window solutions to make your rooms appear bigger and brighter. Our fiberglass garden windows are available in a wide range of finishes, angles, and styles. You can work with our design team and add that element of openness and space to your home.
The fiberglass frames of our windows are strong and durable. The windows are paintable and allow you to choose a color scheme to go with the décor of your property. The windows expand or contract very little with temperature changes and hence, are extremely energy efficient.
Garden Fiberglass Window features
Choice of mullion width in regards to sight line (high or low profile).
Superior strength and rigidity for excellent product stability.
Available in custom angles and projections.
Offered in standard, custom and real oak veneer finish.
Styrofoam insulated mullions.
Virtually unlimited grille and SDL options.
Multipoint locking mechanism.
Factory-installed jamb extension.
ENERGY STAR rated.
CSA certified.
Talk to us to know more
If you are searching for the ideal garden fiberglass window, you can connect with us to find out more about all the available options. Call us at 888-329-7116 today!
Glass Type
Energy Efficient

LoE

LoE-366
Textured

Glue Chip

Obscure

Rain

Reed
Tinted

Azurlite

Bronze

Clear

Gray

Green
Grilles
Pattern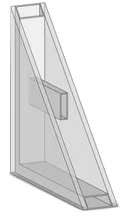 Grill Flat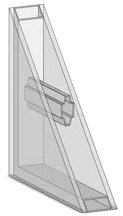 Grill Georgian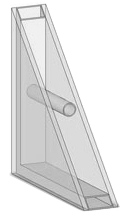 Grill Pencil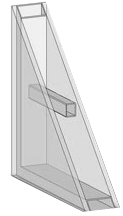 Grill Squarepencil