Warranty


Limited Lifetime Warranty on all Windows.

Price Match Guarantee
110% Best Price Match Guarantee. Quote must be correct within 30 days & it has to be equal quality & or same product.
It is on a sole discretion of WindowMedics to grant Price Match.
What's in the Price?
The dollar value indicators ($, $$, $$$) represent an estimated base model and do not include upgrade options, accessories, installation, taxes or delivery.
Specifications of options and accessories are subject to change.
Prices are independently determined by your local Window Medics dealer.
Selecting appropriate Window Medics products is the sole responsibility of the architect, building owner and/or contractor.
Please contact your local Window Medics dealer to receive an accurate quote.
Double Hung Fiberglass Window
REQUEST A CONSULTATION
Truly Reliable Fiber Glass Window Systems
Window Medics provides high performance and ecofriendly double-hung fiber glass window systems at pocket-friendly prices. Whether you need to get a new fiber glass window installed in your home or a commercial establishment, you can rely on the experience and expertise of our window servicing professionals. We offer an array of options to suit diverse needs and budget.
The fiber glass window systems we offer represent excellent craftsmanship and are designed to complement the ambience of all types of properties.
Some of the features of Double-Hung Fiber Glass Windows that we offer are:
Tubular pultruded fiberglass frame.
Extremely strong side jamb for greater rigidity.
High performance weather seals.
Unique double weather seal including "compression style" system.
Large "magnum style" opening units.
Array of color options.
ENERGY STAR rated.
CSA certified.
Have a question?
To find out more about our fiber glass window services, you can give us a call on 888-329-7116 (Toll Free).
Sizes Shapes
Combinations

2 Wide Arch Double Hung

2 Wide Double Hung

2 Wide Transom Over 2 Wide Double Hung

3 Wide Double Hung

3 Wide Transom Over 3 Wide Double Hung

Arch Double Hung With Flanking Unequal Leg Arch Double Hungs

Half Circle Over 2 Wide Double Hung

Transom Over 2 Wide Double Hung

Transom Over Double Hung
Glass Type
Energy Efficient

LoE

LoE-366

LoE-EC
Textured

Glue Chip

Obscure

Rain

Reed

Seedy Reamy

Sycamore
Tinted

Bronze

Clear

Gray

Green
Grilles
Configuration

Specified Equal Light Grille

Casement With Flanking Awnings

Half Circle Over 2 Wide Awning

Half Circle Over 3 High Awnings

Peak Pentagon Over Picture With Flanking Awnings

Peak Pentagon Over Picture With Flanking Awnings

Peak Pentagon Over Picture With Flanking Awnings
Pattern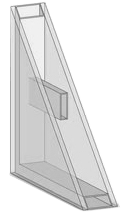 Grill Flat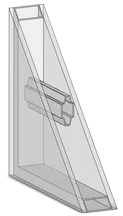 Grill Georgian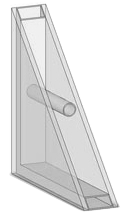 Grill Pencil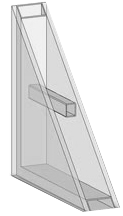 Grill Squarepencil
Hardware

Almond

Brown

Brownstone

White