Warranty


Limited Lifetime Warranty on all Windows.

Price Match Guarantee
110% Best Price Match Guarantee. Quote must be correct within 30 days & it has to be equal quality & or same product.
It is on a sole discretion of WindowMedics to grant Price Match.
What's in the Price?
The dollar value indicators ($, $$, $$$) represent an estimated base model and do not include upgrade options, accessories, installation, taxes or delivery.
Specifications of options and accessories are subject to change.
Prices are independently determined by your local Window Medics dealer.
Selecting appropriate Window Medics products is the sole responsibility of the architect, building owner and/or contractor.
Please contact your local Window Medics dealer to receive an accurate quote.
REQUEST A CONSULTATION
Aluminum Windows – Perfect Combination of Strength and Beauty
Open up your property to beautiful outdoors with Aluminum bow windows from Window Medics. Our aluminum windows come with slim lines and an anodized or bronze interior, exhibiting unparalleled beauty and class. Our heavy-duty extruded aluminum frames promise the perfect combination of strength and beauty.
Choose from a wide array of colors and styles that conforms to your pursuit of practical and fashionable windows.
Aluminum Bow Window Difference
Available in combined and fixed models.
Option of custom sizes.
Single or double sealed glass.
165 mm (6½"), 190 mm (7½") and 216 mm (8½") insulated frames.
Interior and Exterior Extruded Aluminum Frame with baked-on enamel.
Two Series of Sashes with independent locks for increased safety.
3 mm Standard Clear Glass or Double Sealed Glass.
Option of Low-E Thermal Glass.
Indirect Ventilation for rainy days.
CSA certified.
ENERY STAR rated.
Perfectly suitable for all styles and décor, our bow windows are extremely popular across Canada and the US. Moreover, if your window glass is broken, fogged or fails to stop UVC rays from entering your property, you can trust us to provide affordable and quick glass replacement or repair services.
Contact Us
To order bow windows or to learn more about their features and benefits, please dial 888-329-7116 and speak with one of our representatives today!
Glass Type
Caming Finish

Brass

Copper

Patina

Polished Zinc

Satin Nicke
Energy Efficient

LoE

LoE-366

LoE-EC
Textured

Aquatex

Glue Chip

Autumn

Cross Reed

Delta Frost

Obscure

Rain

Reed

Sandblasted

Seedy Reamy

Sycamore
Tinted

Azurlite

Bronze Reflective

Bronze

Clear

Gray Reflective

Gray

Graylite

Green
Grilles
Configuration

Colonial Grille

Diamond Grille

Grille Custom

Modified Colonial Rail Grille

Prairie Grille

Short Fractional Grille

Short Fractional Rail Grille

Simulated Double Hung Grille

Specified Equal Light Fractional Grille

Specified Equal Light Grille

Tall Fractional Grille

Tall Fractional Rail Grille

Modified Colonial Rail Grille
Pattern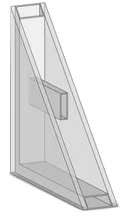 Grill Flat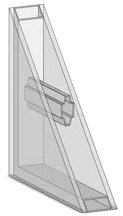 Grill Georgian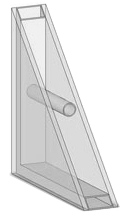 Grill Pencil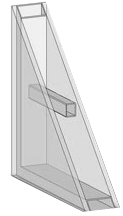 Grill Squarepencil
Hardware

Almond Crank

Almond Multi

Brown Crank

Brown Multi

Brown Stone Crank

Brownstone Multi

Butterfly

Folding Crank

White Crank

White Multi